Portal Development
GKS Technologies provides best Web Portal development solution and Portal Maintenance Service for Business To Business (B2B), Business To Consumer (B2C) portal development,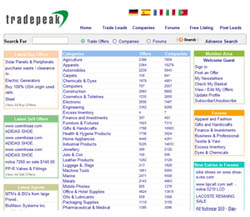 E-Business & E-Commerce. we also provide Outsourcing of Portal designing and Offshore Portal Maintenance. Over the past we have developed various portals for its clients located in various countries of the globe.
Portal development is a multi-dimensional activity that involves expertise at many levels. A good portal involves an appropriate integration of design and content in conjunction with other services offered to the user.
we have planned, designed and developed quality portals that shows strength in developing multi faceted, multi dimensional Web Portals. GKS Technologies has inherent strength in the various departments necessary to develop and deliver a quality Web Portal. we possess technical skill in the areas of .NET, ASP, MS SQL Server, MySQL, DOT Net Nuke, Kentico, ASPDOTNETSTOREFRONT to just name a few. These technical skills are well supported by the Graphics and the user front-end visualization team who beautify and give a pleasing appearance to the Portal. A team of Search Engine Optimizers ensures that the developed portal gets a good ranking in the Search Engines backs the complete effort.
The complete process is governed by a documented Quality and Project Management Methodology, which ensures highest quality of product development.