Offshore Software Development Center India
GKS Technologies is an offshore development center which offers clients enormous benefits. Our Offshore Software Development Center has a dedicated pool of software professionals who form a virtual exte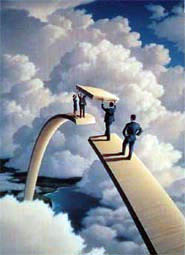 nsion of the client's team. Offshore Software development center offers the best of both worlds - the benefits of one's own team without the difficulties of managing it. In addition, offshore development centers enables clients to scale up their teams, in terms of numbers or skill sets.
Our offshore software development center in India also includes, outsourcing of be it software development, E Commerce development, portal development, customized product development, help desk operations or numerous other projects, our clients are assured of the best among our team of Indian software developers.
GKS Technologies offshore software development center offers various features like cause adopting an offshore outsourcing model should be more than seeking cost reductions, it should establish a framework to drive continuous improvement. we enables your business to leverage the combined benefits of IT Outsourcing (ITO) and Business Process Outsourcing (BPO) by adopting a unified view of your processes and applications.
Quality Processes: We have quality processes operating at the highest possible software development quality. This ensures minimum error rate and rework and greater life cycle.
Infrastructure: Our Offshore Development Software Center possess the latest infrastructure that are readily available there by reducing project start time.
Focus: GKS Technologies provides each of its partners a focused team of hand picked dedicated software professionals that they can know by name and communicate with daily. In contrast to other firms that treat offshore as black box we favor providing extreme visibility into the team and their activities. In most cases, this core team becomes a seamless extension of the client's own team and provides much needed continuity that is missing in many other offshore models.
Skill Sets: We have diversified pool of skilled professionals from where clients can select the skill sets they require for their offshore development center.
Full Value For Money: competitive cost structure enables you to achieve more with your IT budget. we make sure Value for Money is provided at every stage.
Source Code: All the coding done can be retained by client on daily/weekly basis, the final product and source code stands to be the property of customer.
Faster Development Advantage: Use of time zone difference as an advantage to hasten development time. you can select the time zone in which you prefer to have the development team present in our office in India.
Total Cost Of Ownership Perspective: Significant cost saving on infrastructure and manpower costs at offshore vis-a-vis the clients' home country. Also there will be cost and time saving on the long gestation period that will be needed for setting up offshore subsidiary.
Resource Advantage: Ramp up/downsize resource at relative short notice. Resource sharing between projects-leading to optimal resource utilization. Induction and training for identified resources.